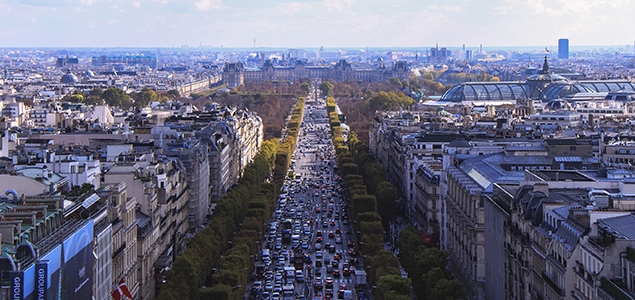 Many cities around the world are taking stridces to bring a solution to the air pollution derived from transport and traffic. The mayors of Copenhagen, London, Paris, Los Angeles, Barcelona, Quito, Vancouver, Mexico City, Milan, Seattle, Auckland and Cape Town have recently signed the C40 Fossil-Fuel-Free Streets Declaration, which aims to ensure that a major area of their cities are zero emission by the year 2030.
A third of greenhouse gas emissions from C40 cities are derived from transport, and traffic is the most significant source of air pollution. This issue impacts both the economy and the public health of the cities, costing  1% of GDP and 4.5 million premature deaths, according to recent studies.
Read the complete article here, and discover more about the C40 network here.
Source: Sustainable Brands