Development of sustainable cities – Study tour
Green study tours to Copenhagen – Environmental Capital of Europe
Join a study tour about sustainable urban solutions and get inspired by Copenhagen's most active practitioners in green growth areas! We know that building sustainable cities is not an easy task, which is why you can select the solutions, workshops and sights according to your delegation's needs.
Why invest in a sustainable study tour?
There is tremendous and growing pressure on mayors, governors and public administrators in general, to build cities resilient to major future challenges such as climate change, urbanisation, traffic, pollution and lack of resources. The overall discussion is currently about preventing these problems and solving these challenges, to provide a liveable environment for citizens, while utilizing the scarce financial resources effectively.
However, solving these problems and involving all the necessary stakeholders is very complex. This is why a Climate Adaptation Plan or a plan to become CO2 neutral seems impossible to some municipalities. A study tour to Copenhagen will provide the necessary insights towards creating a greener city.
Your "hosts" are experienced practitioners, previously involved in decision-making at the highest level in sustainable initiatives and Copenhagen's development. We have been involved in developing Copenhagen's Climate Plan, Copenhagen's Climate Adaptation Plan, Waste Management recommendations at a European level, Copenhagen Cleantech Cluster and many other initiatives to create greener cities around the world!

Why Copenhagen?
Copenhagen is a well-respected global leader in the development of sustainable urban spaces and internationally renowned for its cycling, sustainable construction, adaptation to climate change and ambitious CO2 targets. The city is a Living Lab of sustainable ideas!
About the tour
Each tour combines expert presentations, discussions and site visits to the most successful and innovative sustainable initiatives. These can include public authorities and private companies, but also industrial installations and public spaces around the city. Study tours are curated based on the specific needs and desires of the client.
The tours can be configured to provide a general overview of Copenhagen's sustainable solutions, but it is also possible to arrange a tour with a specific focus. The following are examples of such tours:
Climate Change Adaptation Plan – Combining flood protection with recreational areas
CO2 reduction – Explore the process by which Copenhagen will become CO2 neutral by 2025
Waste Management – Waste is no longer seen in Copenhagen as a problem, but as a resource that has not yet been fully exploited. During the study tours you will discover the state-of-the art technology used in Copenhagen, combining high efficiency with low pollutant emissions
Green mobility – Bike superhighways, multi-model links and new concepts for bike-commuters and public transport
District Heating – Copenhagen district heating system is one of the world's largest, oldest and most successful. It currently supplies 97% of the city with clean, reliable and affordable heating
Renewable Energy – Developing a strategy to benefit of renewable energy sources. The city aims to get 100% of its energy supply from renewable energies by 2050
Urban Development – Copenhagen has become a paragon of urban planning and design over the last 70 years. Nowadays, it is one of the most bike-friendly cities in the world
Greening the city – It is an official municipal policy that every citizen in Copenhagen can reach a park in less that 15 minutes on foot from his home
Clean waterways – The use of the harbour for recreation activities like swimming, kayaking, playing polo and theatre is a clear example of livability
Tools for citizen engagement & dialogue – The authorities and public administrations in Copenhagen aim to capture citizens' need and benefits from a more sustainable city
Cluster development – Start a cluster based on your region strategic advantage or improve the efficiency and sustainability of existing clusters
The above themed tours can be combined according to your needs. These will include short lectures, exciting and interesting tours, visits to companies and public institutions, while enjoying beautiful Copenhagen. We go beyond theoretical learning, and actually show how solutions work. Visitors have the opportunity to see how quality of life, green city planning and financial sustainability make Copenhagen a worldwide reference.
Copenhagen has plenty of opportunity for walking, cycling, sailing and driving and the tours will be arranged so the participants can see how the solutions actually work. It will be inspiring for sure! These sustainable city tours show how one can combine quality of life, sustainable city planning and financial sustainability.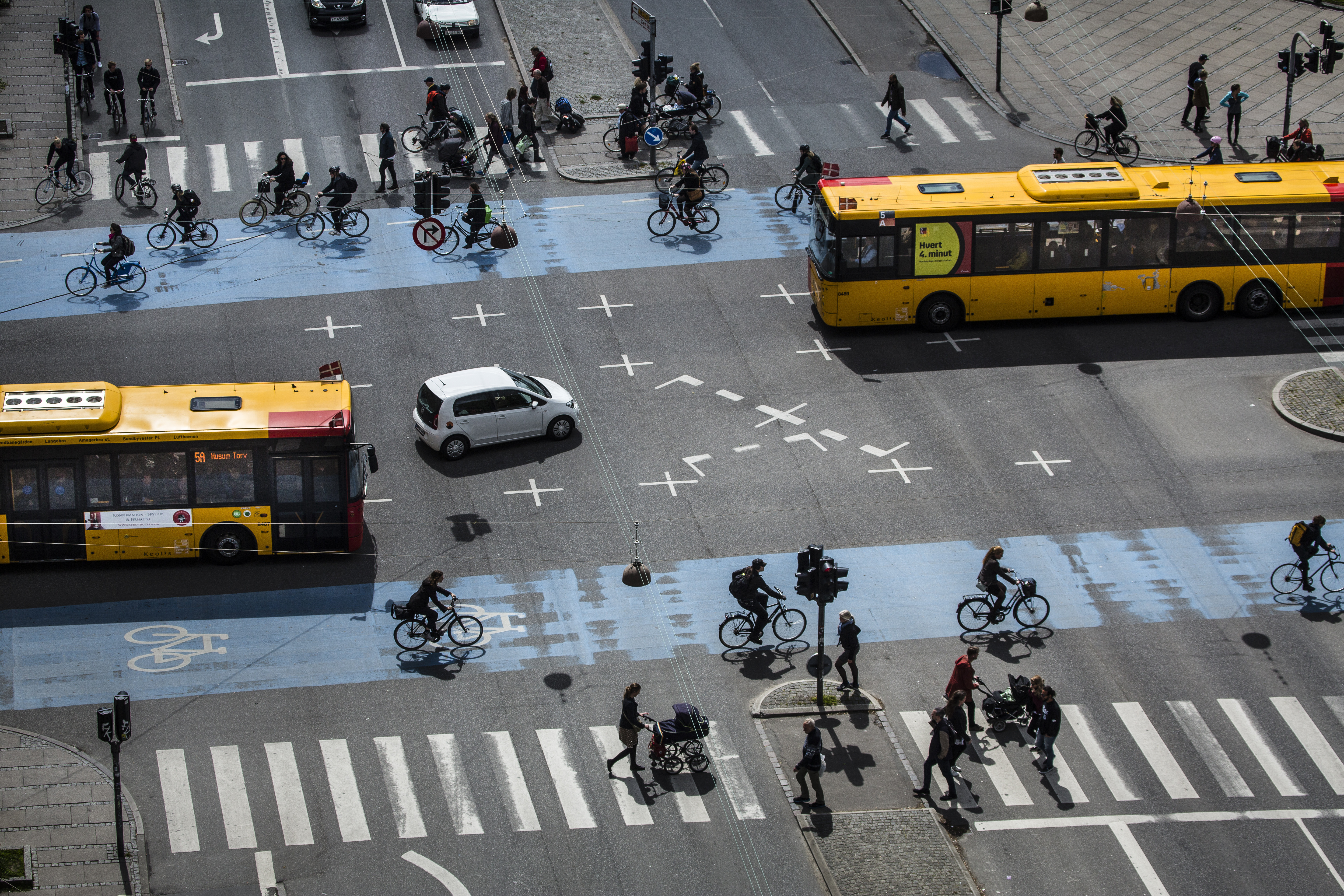 Participants
Our study tours are suitable for a broad audience, but particularly relevant for people interested to learn more about sustainable solutions for cities, who can join in any size group.
You may be a mayor, councillor, government agency, urban expert, non-governmental organisation, company manager or sector expert eager to learn from Copenhagen's experiences with green innovation and sustainable urban development.
What previous participants say about the tour:
"Dear Mr. Bo Asmus Kjeldgaard,
There are no words that can express our appreciation to you other than a million thanks. You where indeed very professional in organizing our tour, always guiding us and made the study tour interesting from the beginning to the end. We are also glad, that we have been working wit ha charming a inspiring personality like you. The joy we had and laughther was shared, for sure will be good memories for us forever."
Raihani Che Mamat and Bariah Bakri
Ministry of Health, Malasya
---
"On behalf of H.E. Boris Gandel, Ambassador, allow me thank you very much very much for the successful implementation of the Summer School Smart Cities.
Your excellent presentation, willingness to share information and your professionalism helped us to prepare a great programme for the Slovak delegation.
Once more many, many thanks to you for your willingness, time and excellent atmosphere during Summer School Smart Cities."
Daniela Bezakova
Counsellor
---
"As a researcher of cities and their component parts, I learned so much about Copenhagen from my day with Bo.
Rarely does one get access to someone with his knowledge, networks and passion.
As a former public servant and political leader, Bo can point to many projects and initiatives that he made happen. Bo reached out to his extensive network and I got access to some of the best minds working in the transport arena. Covering 12 kms on foot provided a rare opportunity to see so many of the transformational projects first hand.
The study tour was not just a retrospective, I was provided with updates on policies and thinking around climate change adaption too."
Marion Fulker
Chief Executive Officer,
Think Tank Organization, Australia
---
"Dear Bo,
It was a great pleasure to meet you in Copenhagen and to learn more about your ambitious work for the City of Green. We got an impressive insight in all efforts Copenhagen takes to reach its goals to become carbon-neutral and to create better, healthier, safer and relisient living conditions for all inhabitans in Copenhagen.
The  tour and all we have seen and heard will surely have an effect on designing new programs within our focus are Sustainable Living Spaces."
Michaela Reining, Assistant Science
Robert Bosch Stiftung GmbH,
Stuttgart, Germany
---
A Bangladeshi delegation said about their study tour:
"The International Delegations Team would like to express their gratitude for your generous hospitality. May we once more thank you for sharing your knowledge and time with us."
Cornelia Wiemeyer
---
(In Swedish)
Vi är mycket nöjda och inspirerade efter vårt studiebesök i Köpenhamn. Det program som Greenovation hade tagit fram var varierande och väl anpassat till våra önskemål. Vi fick en mycket god inblick i Köpenhamns arbete för en hållbar stadsutveckling och har tagit med oss många intryck och intressanta idéer hem. Dessutom blev vi otroligt väl omhändertagna hela dagen med Bo Asmus Kjeldgaard som väldigt insatt och kunnig ciceron.
Stort tack från mig och mina medarbetare! När vi gjorde en utvärdering om vad som var det bästa med resan var det flera som lyfte fram dig. Både för ditt kunnande och för att du talade tydlig danska/skandinaviska.
Marianne Lidman Hägnesten
Direktör, Västerås stad
Miljö- och hälsoskyddsförvaltningen
721 87 Västerås
---
(In Swedish)
The Concerted Action on the Renewable Energy Directive (CA-RES3), a H2020 project coordinated by the Austrian Energy Agency (AEA), conducted a study tour on innovative renewable energy projects in Copenhagen under the guidance of Bo Asmus Kjeldgaard.
We were highly impressed with his profound knowledge, professional engagement, experience and passion for his work. We highly recommend Bo Asmus´ services and advice".
Leonardo Barreto
Head of Center "EU&international affairs" at the Austrian Energy Agency (AEA)
---
Schedule an informative call
Any tour can be arranged so that it provides a general overview about sustainable solutions for cities, or about a certain area of interest.
Write to us at bo@greenovation.dk to schedule a Skype or phone meeting. We will contact you to answer all your questions and plan the tour together, according to your needs and budget!